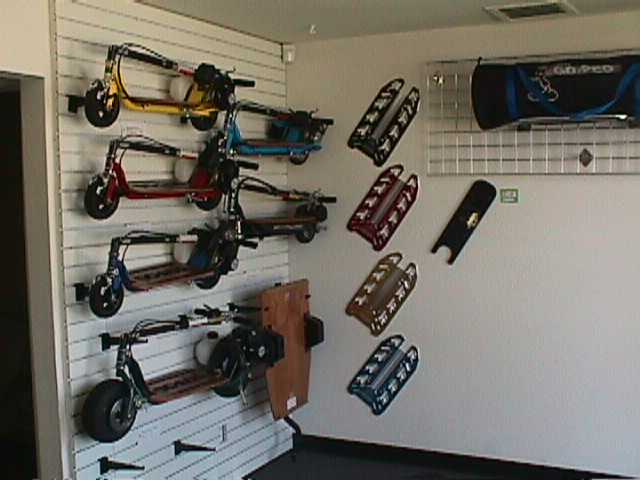 Some Go-Peds, a X-Ped Grind Plate from ADA Racing, some ADA Racing Big Daddy Decks, and a Go-Ped Carry Bag.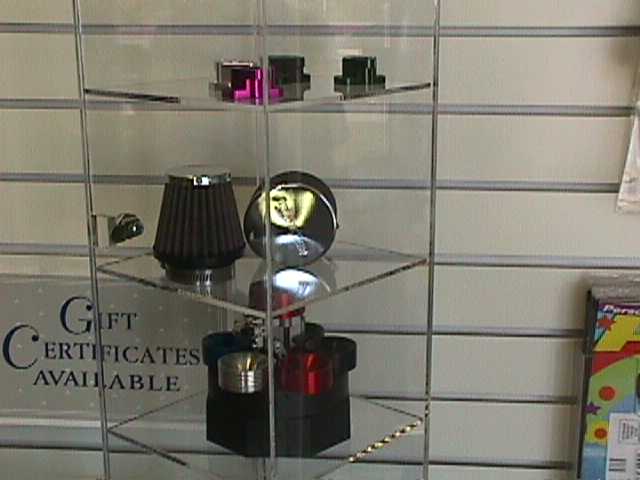 Billet Intake Manifolds, Air Filters, Hp Carb Kits, and Velocity Stacks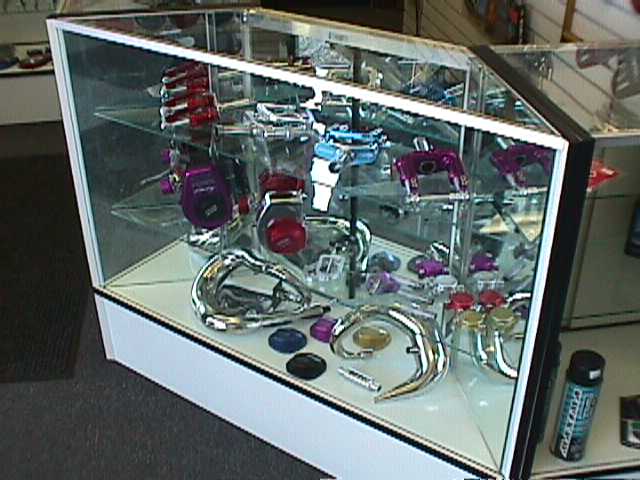 Some HP engines, Front forks, ADA Pipe, Bigfoot Pipe, 3rd Bearing Supports, Drive Spindles, Block off Plates, Air Scoops, and Scilencers.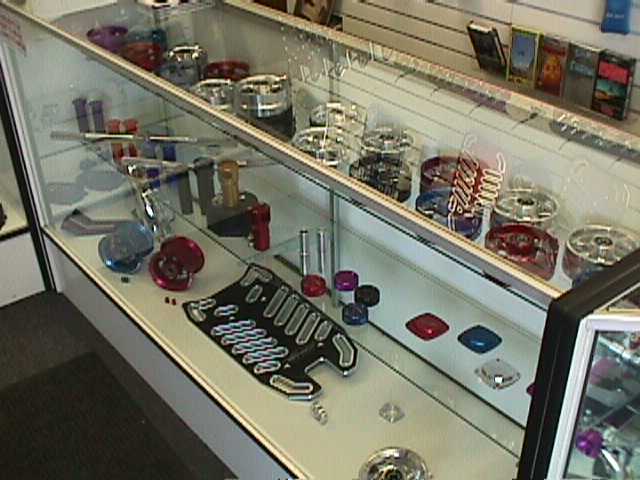 Rims from Engine Trix, ADA Racing, Sidewalk Surfer, and MRI. Some Block off Plates and Airscoops also. ADA Steering systems too. Bigfoot Deck, Gas Caps, and some Go-Ped Videos.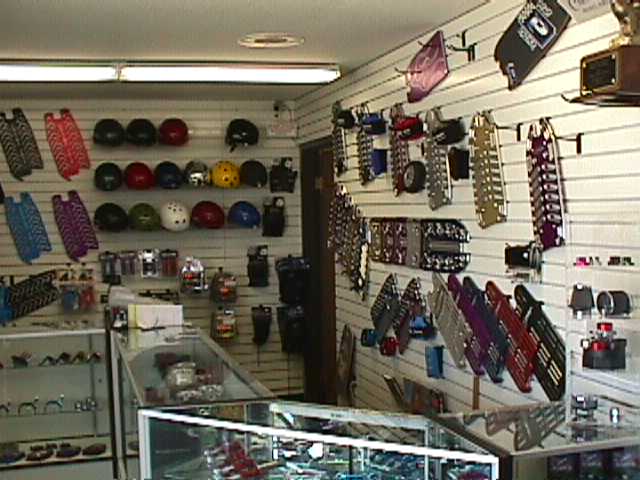 The Whole Show-Room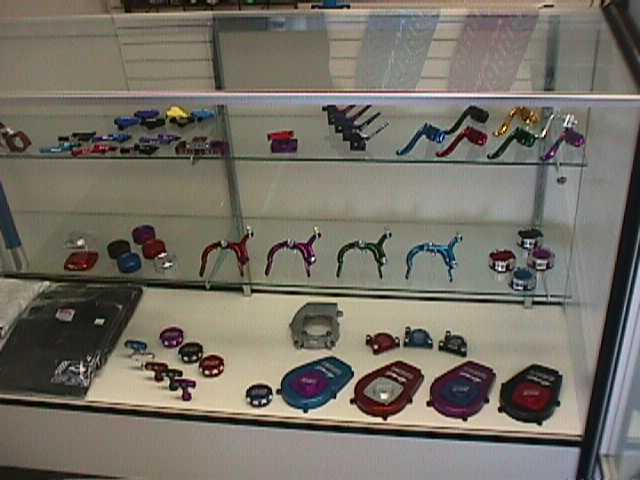 Fan Covers, Throttle Levers, Brake Levers and Calipers, Gas Caps, Block off plates, Pull Start Handles, 3rd Bearing Supports, and some Grip Pads.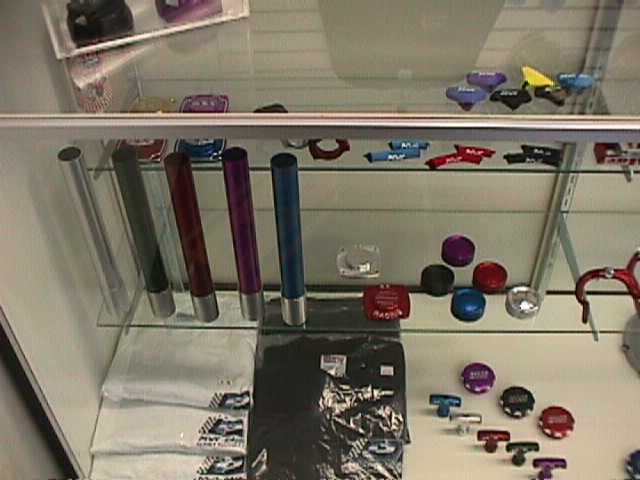 Cable Camps, Block off Plates, Shirts, Slide Tubes, Gas Caps, Grip Pads, and Pull Start Handles.

Main Page